Is It the Right Time to Buy or Sell Real Estate in Warminster?
Buying or selling a home can be difficult, especially in an uncertain market. Seemingly every day we are bombarded with news reports that say the American economy and housing market are still struggling to rebound. But how does that relate to your neighborhood? And more importantly, how does it relate to your ability to buy or sell a home? Many communities still thrive while the national average is down. And conversely, there are numerous areas that buck the trend when the nation as a whole is doing well. Where does your community fit in?
Warminster November 2014 – November 2015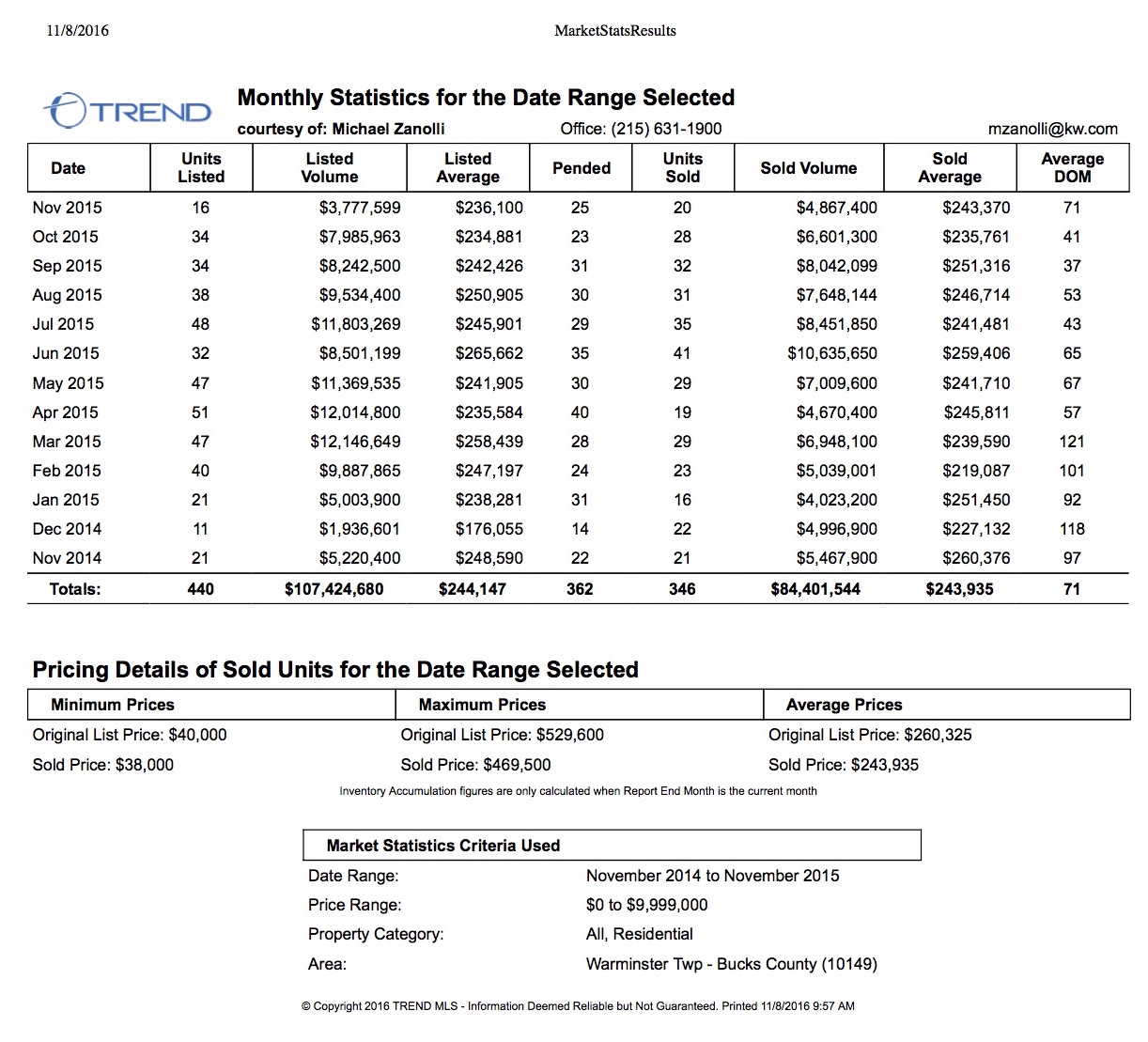 Warminster November 2015 – November 2016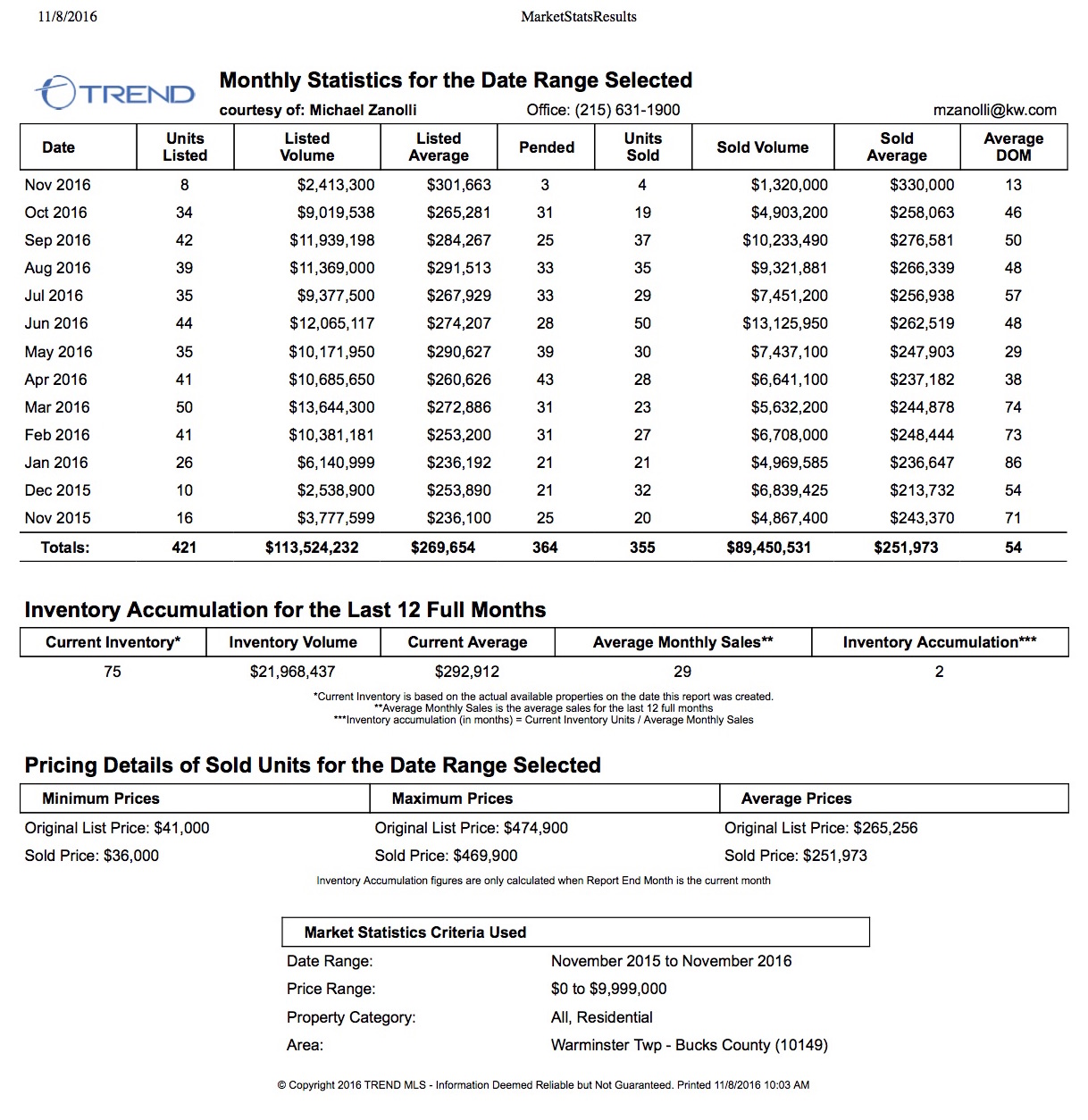 This data shows that home prices in Warminster rose 3.2% during the timeframe shown. Additionally, the average marketing time for a home (known as days on market or DOM) dropped from 71 days 2 years ago to 54 days over the past 12 months for a drop of 31.5%. This is great news for sellers since they are receiving about $7,500 more for their properties in Warminster than they did the previous year. Homes are also selling about 2.5 weeks faster than they did a year ago.
While rising home prices and dwindling inventory aren't the best news for buyers, there is still a silver lining. Interest rates remain at historically ultra low levels of about 3.5% on a conventional loan. If you're under the age of 40, just ask a parent how low that rate really is. In fact around 1980, interest rates were around 17.5%! To put this in context using a $250,000 home with a 10% downpayment, your mortgage payment (including principle, interest, taxes, and insurance) on a loan at 3.5% is about $1,475 per month. Under the same circumstance only changing the interest rate to 17.5%, your monthly mortgage payment would be about $3,765.
Author – Michael Zanolli is a Realtor with Keller Williams Real Estate that lives and works in the Bucks and Montgomery County, PA area. Direct contact information C: 215-485-2059, O: 215-631-1900, mzanolli@kw.com
The preceding data was taken from Market Statistics reports pulled from TrendMLS for all housing listed for sale through TrendMLS from November 2014 to November 2016. TrendMLS is widely considered the the foremost multiple listing service for the Greater Philadelphia Area.